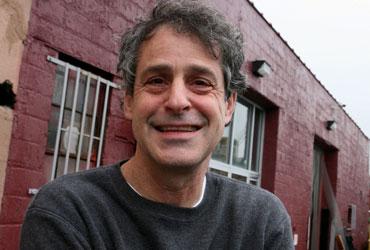 Founder 
Gregory Meeh began his career in 1973 when he burned Moscow for the Opera Company of Boston's critically acclaimed production of "War and Peace." In 1982, Greg co-founded J&M Special Effects (a DBA of Jauchem & Meeh, Inc.) with the mission of producing spectacular and innovative special effects for the entertainment industry. Greg and the staff at J&M have since provided their customers with the very latest in pyrotechnics, smoke, rain, fire, snow, wind, theatrical weapons, blood, as well as many unique bespoke effects. Their clients for products, services, and state of the art equipment include theater, opera and dance companies, large scale special events organizers, and producers of film, trade shows, television, industrials, and still photography.
Greg's career has included lighting design for theatre and modern dance, technical supervision of modern dance touring through North America and Europe, technical supervision of Laurie Anderson's "Strange Angels" premiere and international tour and production stage management for Joseph Papp's New York Shakespeare Festival in Central Park. His professional awards include a Drama Desk Award in 1994 for "An Inspector Calls," a 1998 EDDY Award for his water effects (including a forty foot pool of water covered in mist) for Lincoln Center Theater's "Twelfth Night," and a Live Design International award for the musical "Lord of the Rings (Toronto and London)." Other notable production credits include "Angel's In America," "Phantom of the Opera," Elton John's "Aida," Disney's "Beauty and the Beast," Julie Taymore's "Juan Darien" (premier & international tours), and provided special effects for Laurie Anderson's "Nerve Bible" and "Songs and Stories From Moby Dick". Recently, Greg designed the original, national and international productions of Monty Python's "Spamalot." Greg is most proud to have worked with Cirque du Soleil, creating spectacular moments for both "Ka" and "Wintuk." 
Greg Meeh is known for both the diversity of his effects and the cutting-edge technology with which he produces them. Indeed, Greg is the developer of some of the most popular special effects equipment in use today (now mass-produced by several theatrical equipment companies); many of his designs and techniques have become the standard for the industry. 
Greg has also been a leader in health and safety awareness in the industry with his service on the Entertainment Technical Standards project sponsored by ESTA and PLASA as well as NFPA Technical Committee on Special Effects and is an author of the ESTA publication "Introduction to Modern Atmospheric Effects" and a contributor to ANSI specifications E1.5, E1.14 and E1.24.